We spend a third of our lives asleep, making our bedroom the place we spend more time than anywhere else in the world. Don't you think it deserves some TLC? We're not talking ripping walls down or installing a water feature – adding a few simple touches can change the look of your bedroom in no time. We've rounded up our top 5 bedroom refresh ideas that'll be as easy on the eye as they are on your wallet.
A Lick Of Paint – But Just A Touch
If you want to create more depth to your bedroom, paint one wall a different colour. Bonus points for rejuvenating a chimney breast or the wall behind your bed. This dark navy is spot on trend and will add warmth to your bedroom with very little effort.
If you're in rented accommodation and painting is impossible, opt for a gallery wall instead.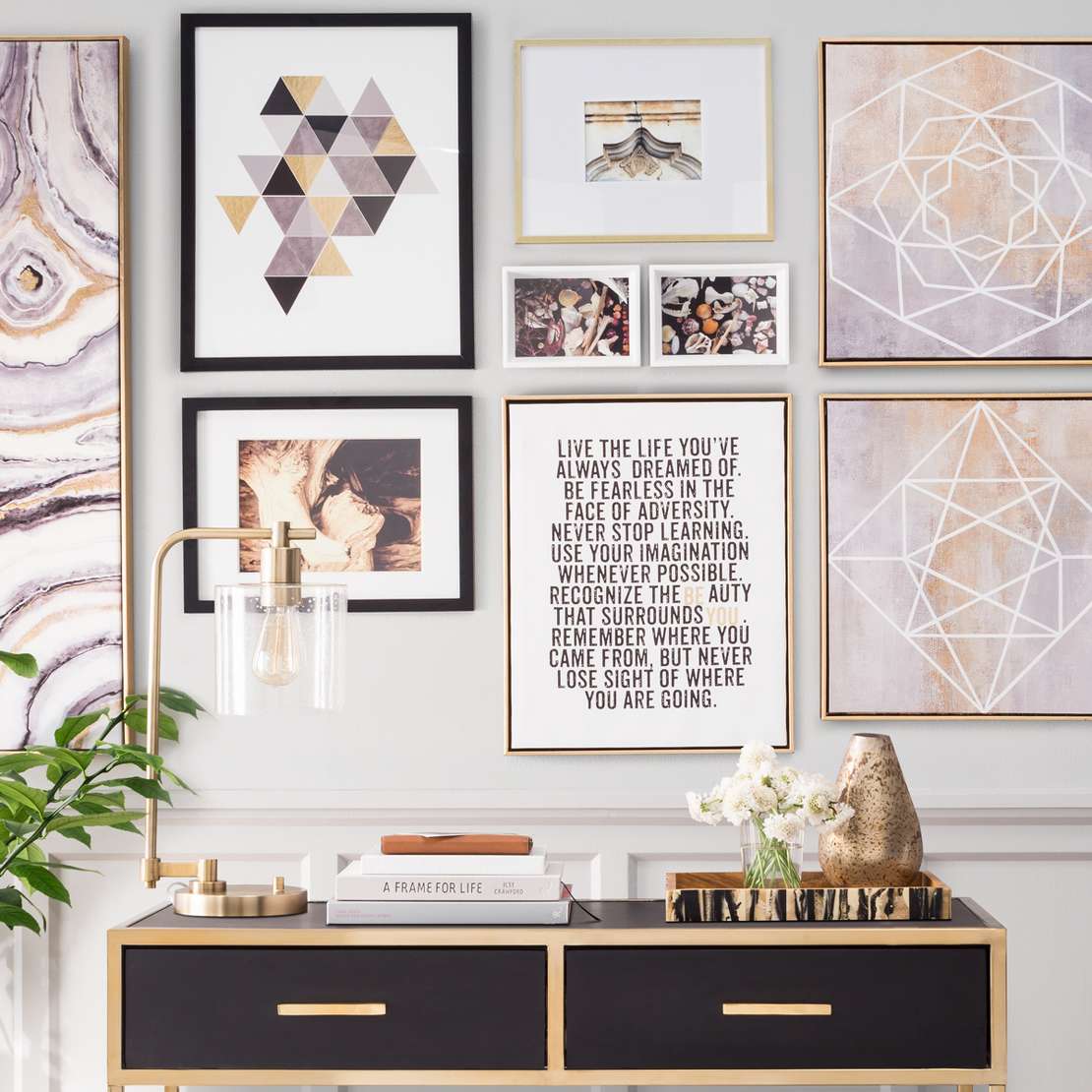 2. Freshen Up With Foliage
House plants can help to purify air, increase moisture levels and help you breathe more easily. Plus, they look amazing. Not only can you choose which plants best suit your bedroom, you can completely customise the look with stylish hanging planters, baskets and pots to show your style.
3. Spruce Up Your Sheets
Buying new sheets is a great idea if you're wanting to transform the feel of your bedroom without spending a fortune. Investing in quality styles mean you can get a better night's sleep too. Our Pebble sheet set features subtle polka dots to liven up the look of your bedroom, plus the 500 thread count lies perfectly between the balance of comfort and quality for money. Choose between single, double, king and super-king sizes to get the perfect fit. One particular trend that's easy to follow is mixing and matching, choosing a different colour fitted sheet to your duvet cover.
4. Modernise With Mirrors
This is a simple yet effective one, especially if you're lacking on space in your bedroom. Mirrors make rooms appear lighter and generally enhance the decor. According to Feng Shui you should place them opposite a window to reflect the light and bring good fortune… We'll take 5!
5. Light Her Up
Lighting isn't just a bedroom necessity, it's now become a way to express style. Adding a bedside lamp or floor lamp is a great idea for refreshing your bedroom. 2018 sees the return of marble, Moroccan design and brass – time to swap out the copper and rose gold.
Got any inventive bedroom décor ideas? Drop us a line on one of our social channels.